Sharewell is built around Trinity Point's 5 Core Values
17 November 2020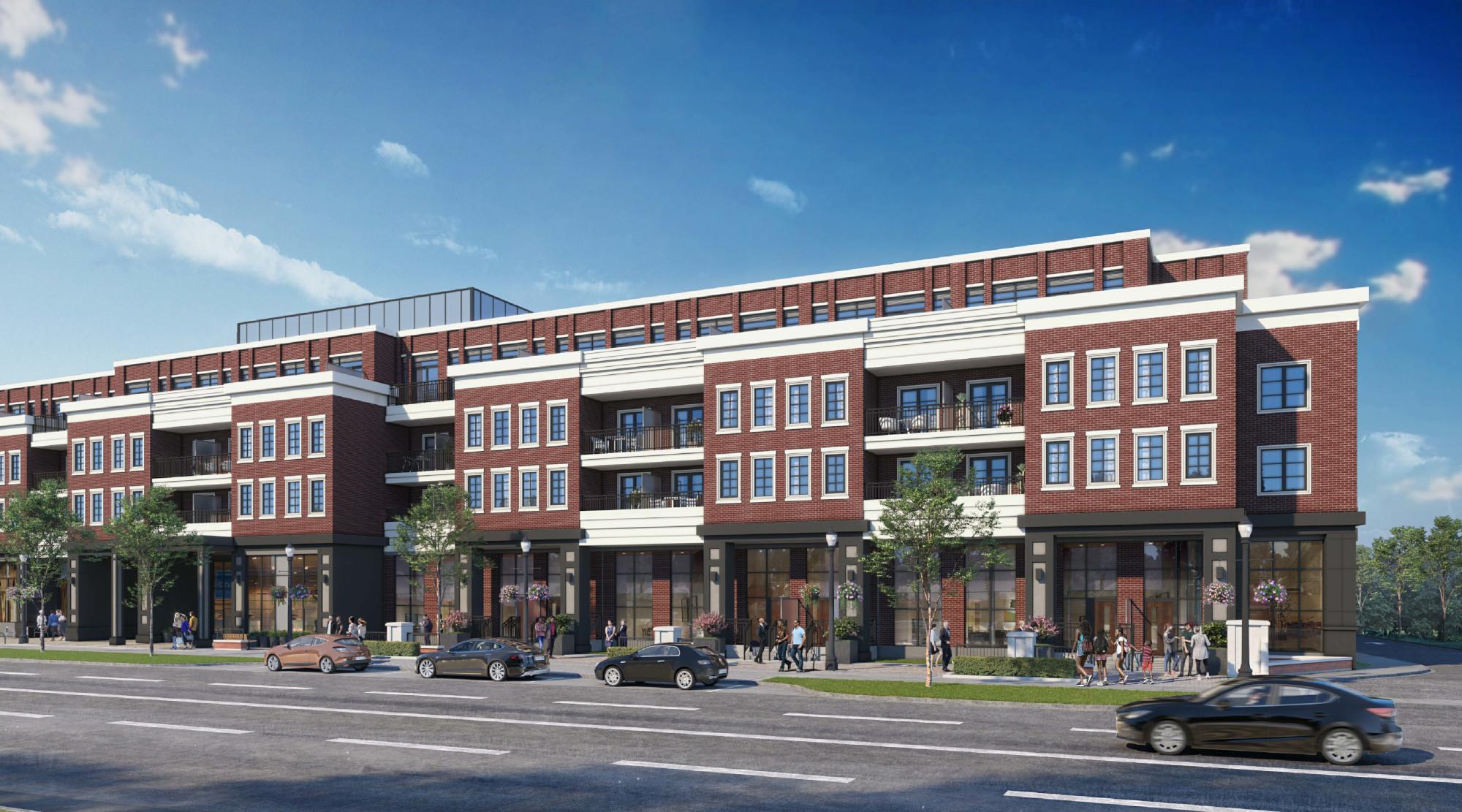 What matters most to you when buying a new home? Is it location? Who you're buying from? Nearby amenities? Or is it the home itself?
At Trinity Point Developments, we take a deep dive into what makes a true mixed-use community. Through this approach, we have formed 5 core values that inform our design and architecture for all of our communities; Connectivity, Permeability, Active Public Realm & Targeted Retail, Curated Amenities, and Placemaking.
Connectivity
At our Sharewell community at Keele Street and Major Mackenzie Drive in Vaughan, residents are connected to the community of Maple, the surrounding city and the Greater Toronto Area. With Hwy 400, a newly renovated Maple GO station, and York Region Transit at its front door, it will be easier than ever to commute to and from Sharewell. The design of the community, together with its strategic location, provides for and reinforces opportunities for connectivity.
Permeability
A pedestrian mews has been incorporated, which encourages walkability to the active public realm and retail options along Keele Street from the covered commercial parking area at the rear. The covered commercial parking also provides protection from the elements for customers that would like to shop and experience the public areas at Sharewell.
Active Public Realm & Targeted Retail
Sharewell will also be the site of vibrant street retail carefully selected to cater to the needs of Maple's residents. This new retail scene is designed to attract people from both the immediate area and neighbouring communities. Nearby, there are also plenty of dining and grocery shopping options, trails and parks, a local library, Vaughan City Hall, and the Cortellucci Vaughan Hospital
Curated Amenities
Sharewell's U-shaped architecture frames a communal area at its centre. The outdoor amenity deck is the heart of the development and offers a range of both active and passive spaces. This communal area, together with the contiguous with the indoor amenity areas create a place for residents to gather for interaction, physical activity, and leisure.
Placemaking
Lastly, Sharewell is designed to foster overall public health, happiness and wellness. This is placemaking. The synergy of all of our applied 5core values produce quality public spaces, strengthen its community identity, and benefit our resident's everyday lifestyle and functionality.
Visit our Sharewell website today to learn more about this exciting future development.