3 Reasons to Choose a Home Near a GO Station
29 March 2023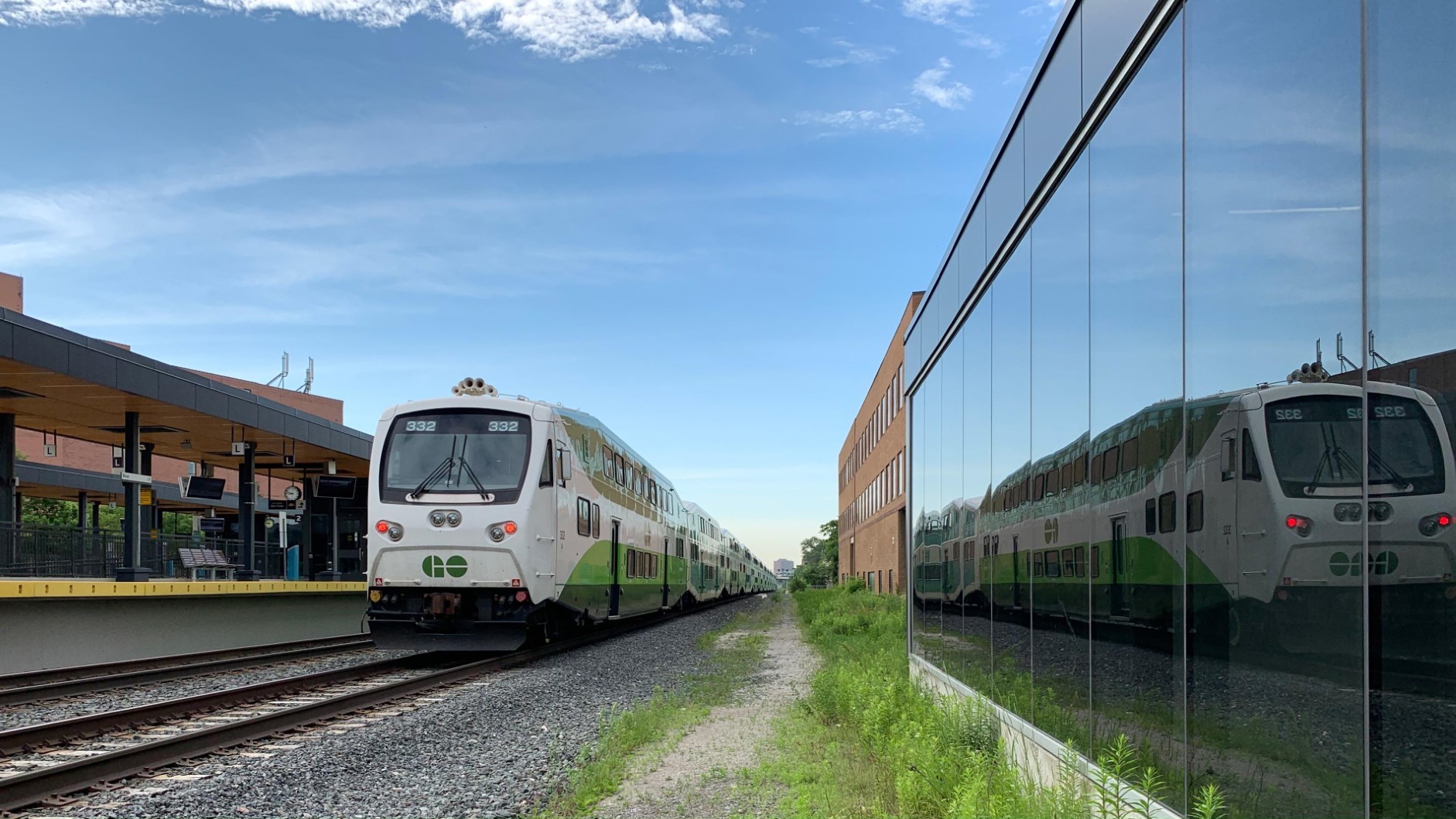 The province of Ontario has made massive investments to increase the frequency and reliability of GO service along major transit corridors. Now, people in even the most remote parts of the GTA can get to downtown Toronto and other points along the service line efficiently most times of the day.
Here is why a nearby GO station should be on your new home wish list.
It's Almost Always Faster & More Efficient
Taking the GO train means you'll get where you need to be quicker and with less stress than by car. New GO trains reach speeds of 140km per hour between stations, and service on most lines begins as early as 5:45 am (6:30 am on weekends) and runs until 8:00 pm. Visit gotransit.com to see the schedules at your nearest station.
Taking the train also allows you to use your commute to catch up on work, chat with family or friends, or decompress before or after your workday.
Sharewell, one of Trinity Point's upcoming communities in Maple, is located less than a five minute walk to the Maple GO station on the Barrie line. Our River Ridge community at Bayview and Wellington is just a five minute drive from the Aurora GO station, which is also on the Barrie line. This is route services Newmarket, North York, and Toronto and it takes less than an hour to reach Union Station in downtown Toronto.
It Saves — And Can Make — You Money
With the cost of gas and parking fluctuating, GO service helps you save money by charging a standard fee.
For future homeowners at Elements, taking the Milton GO to Union Station costs just over $10 each way when you pay with your tap-on Presto card. This is more than the cost of gas, but after you factor in regular maintenance on your car, parking, and other stresses associated with driving, it's usually well worth it.
Children under 12 also ride for free, and youth between the ages of 13-19 years have a discounted fare. If you're a very frequent rider — more than 36 rides a month — your fare goes down $1.40 per trip. After your 40th ride, your trips are free.
Not only that, but research has shown that homes located closer to transit hubs like GO stations have higher property values than comparable home less than a kilometre farther. That means more money in your pocket when you buy at one of our communities.
It's More Environmentally Friendly
Taking public transit is a great way to cut down on your personal carbon emissions. Plus, using GO helps contribute to the GO Expansion project, which will continue to increase services and ensure more people use it. This expansion also includes the electrification of trains, a move that first began in 2017 will further mitigate the environmental impact of GO operations.
Both the Barrie and the Milton lines will benefit in future years from service upgrades including trains every 15 minutes during rush hour, more regular scheduled service throughout the day, and service in both directions along the rail corridor.
Trinity Point has upcoming communities in Richmond Hill, Maple, Milton, all of which are built to ensure residents can get around with ease. To learn more, visit trinitypoint.com